Treat yourself - Luxury SPA with premium service
If you would like to book or have any questions about spa experience, please contact us and we will help you.
BENEFITS OF THE VI PEEL:
The treatment is relatively pain-free.
Patients can immediately return to their daily activities.
Safe and effective on skin types, including darker tones.
Gentle enough for the eyes, neck, chest, and hands.
Beautiful results can be seen in as little as one week.*
THE IDEAL CANDIDATE FOR A VI PEEL
VI Peels are considered safe for all skin tones and ethnicities, making it a great choice for anyone looking to significantly improve their complexion. Both men and women, troubled by acne, scarring, fine lines, and sunspots, can benefit from this 'medium depth peel' Chemical Peel. The ideal candidate will be in generally good health and have reasonable expectations for the procedure. At the consultation appointment, your provider will decide if a VI Peel is the right technique to meet an individual's aesthetic goals.*
FERULAC PEEL
Ferulac peel system is a very potent and safe peel system. Due to its composition, the main indication of this system is the photoageing with benefits in melasma, acne, and rosacea. Ferulac Peel is able to reduce signs of photoaging such as fine wrinkles, promote even skin tone by reducing hyperpigmentation, and return skin to its natural brightness by stimulating cell replacement. Overall skin texture is said to improve, and the treatment boosts hydration by increasing the level of ceramides in the skin to help prevent water loss. For patients with rosacea and acne, the treatment can reduce sebum production, improve the appearance of scars, and diminish pore size. Beginning with the first treatment, you will feel your skin smoother and tighter and it looks lighter with a youthful glow. Immediately visible results in the skin color improvement, making this peel one of the most valuable and beneficial products to our clients. Ferulac peel system could be used in all seasons (including summer) and with all skin types and races. It offers a simple, practical, and safe new way to perform peeling treatments. Ferulac Peel will not produce burning or itching during application. It can be applied every 15 days, and series of 6–12 treatments typically produce the best results. Easy to integrate with your daily skincare regimen recommended by our professional no risk of hyperpigmentation or hypopigmentation. Indicated for all skin types, ethnicities and for use in any season.
SPOTLESS TARGET PEEL
Specifically designed to eliminate Dark Spots, Lentigines, Sun-spots, Acne-scars (Post Inflammatory Hyperpigmentation), Vascular Melasma and ALL types of Hyperpigmentation. The Target Nano-Peel combines powerful lightening agents with growth factors that work from the deepest layer of your skin. As its name describes, this treatment only targets the current lesions and prevents forthcoming darkening of the skin by inhibiting future Melanin production. The active ingredients are encapsulated in liposomes and peptides which guarantee "the safety and precision" of the treatment, with no risk of irritating the Dermis or causing any side-effects! You will experience an instant brightening of the skin, improved complexion, and a smooth texture!
AGELESS FERULAC SYSTEM
Our patented anti-aging formula features a cocktail of mega antioxidants that include Stem-cells, Growth-factors, DMAE, DNA- repairing enzymes, Vitamins A & C, Ferulic Acid, Zinc and the purest form of Amino-acids. After just ONE treatment, the appearance of fine wrinkles, dark-spots, and large pores are reduced. Elastin and Collagen levels in your skin automatically increase; giving your face & neck an immediate lift! The production of ceramides is instantly recharged improving your skin's ability to retain its natural moisture. This treatment repairs previous photo-damage while increasing cell-turn over for months! WHAT IS FERULAC ACID AND WHY IS IT SO IMPORTANT, ESPECIALLY DURING HIGH UV MONTH? nuevos peelings quimicos iml
Ferulac acid is found in the cells walls of plants such as wheat, rice, peanuts, oranges, and apples. It seems to be particularly abundant in coffee and amaranth (the name comes from Greek for "the one that does not wither," presumably as a result of all the ferulac acid). It is an antioxidant that can seek and destroy several different types of free radical – "superoxide,"hydroxyl radical," and "nitric oxide"- according to a 2002 Japanese study. A 2004 Italian study concluded that ferulac acid is a more powerful antioxidant than alpha-tocopherol (vitamin E), beta-carotene, and ascorbic acid (vitamin C). Meanwhile, Duke University researches blended it with vitamin C and E and proclaimed it a "potent ubiquitous plant anti-oxidant." In fact, it was discovered to act synergistically with other antioxidants and, in this case, rendered the vitamin C and E more powerful. The Duke study found it particularly good for preventing sun damage, and studies elsewhere have demonstrated that exposure to ultraviolet light actually increases the antioxidant power of ferulac acid. Naturally this super antioxidant does more than prevent wrinkles. It fights cancer, is helpful for diabetics and even reduces hot flashes.
FERULAC PEEL: THE RESULTS
With Professional Peel treatments the skin undergoes a complete transformation. With visible benefits after the first application, which become more pronounced with time:
The skin will soft and smooth
The texture will become fine and translucent
The color will be healthy and radiant
Wrinkles, spots and other aging signs are minimized
The facial features become more relaxed and the contour becomes firmer and more toned
FERULAC PEEL: FEATURE
Immediately after peeling, clients can observe very soft skin (better skin texture and smoothness), very bright and shiny. Improves pigmented lesions (melasma, lentigo, moles) from the first application. It can be used in all seasons, and on any types of skin and races. For best results six treatments needed every 7-14 days.
FERULAC PEEL: ADVANTAGE
Simple process: Short skin contact time
Easy to integrate with daily practice recommended by Esthetician
and no risk of hyperpigmentation
Effective anti-aging: reduces wrinkles
Depigmentation action: reduces hyperpigmentations, lentigos, melasma and postinflammatory of hyperpigmentation, and promotes an even skin tone
Improves the skin texture
Useful for acne vulgaris and acne scars. Reduces the pore size
Hydration: Increases the level of ceramides and improve the defending function of the skin preventing the water loss through the skin
Stimulate cell replacement
Improves the skins natural brightness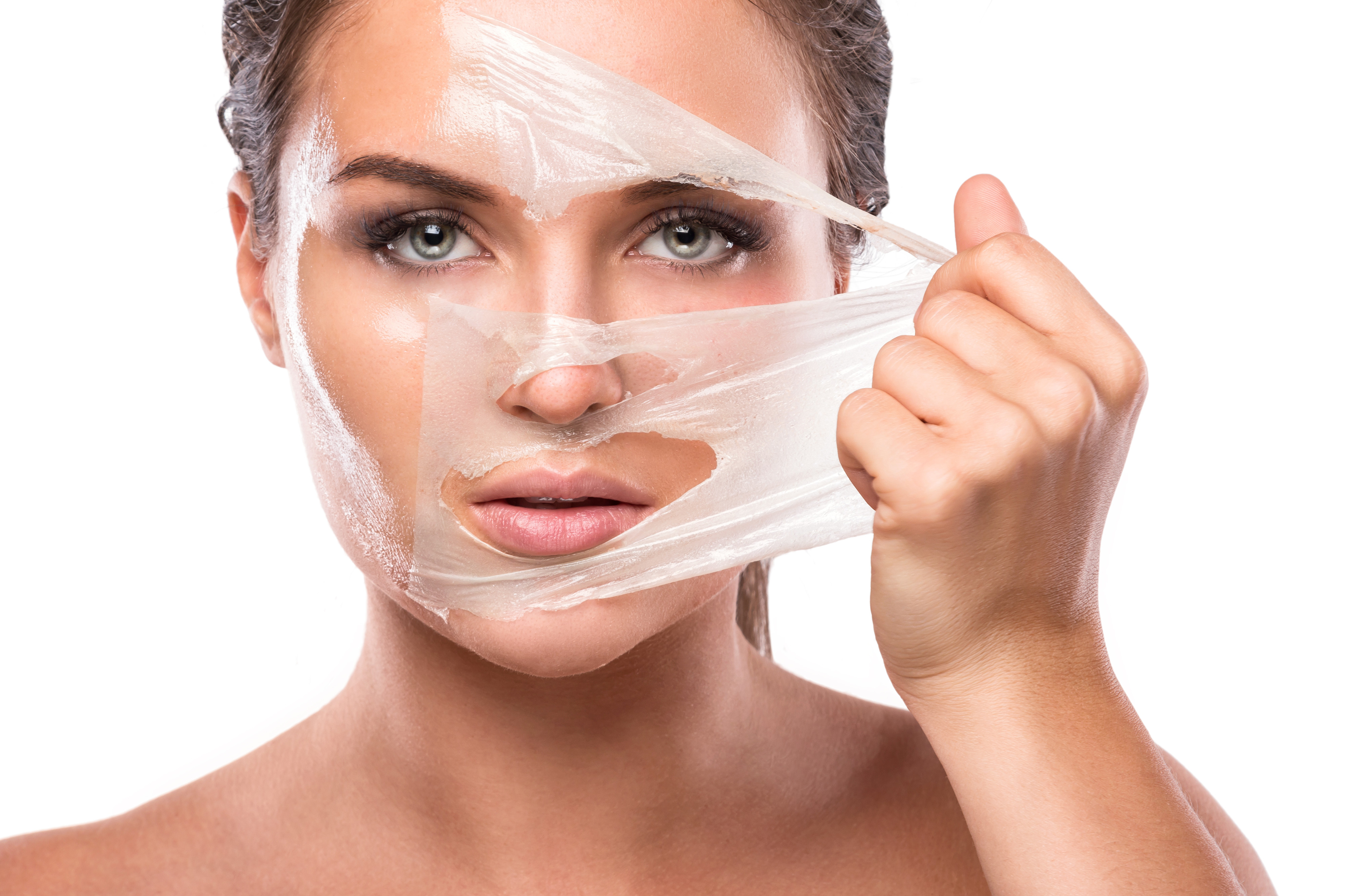 About our clinique and Spa
Selected Medical Therapies

We focus on adapting up-to-date techniques and the latest innovations through continued training of our employees. Visit our medical spa and beauty salon to accept our professional assistance with the latest skin care and laser treatment solutions.
How to Book an Appointment
Contact us by phone or use a request a quote form
Choose the service you're interested in
Enjoy your stay, infused water, healthy snacks and great atmosphere